Dentist in West Roxbury, MA
We Are Ready To Help & Take Care Of Your Dental Health
Parkway Dental in West Roxbury, MA, offers our patients superior dental service in a well-appointed setting. Our highly proficient dental staff endeavor to make your stay with us comfortable, enjoyable, and nonstressful at all times. Our advanced procedures and equipment help cater to all their dental problems and create a great smile. We have diverse dental services tailored for each patient in our clinic. We offer dental services ranging from routine check-ups, cosmetic dentistry, and cleanings to complex procedures, including dental implants and orthodontics for all age groups.
40 Years of Expertise in Dental Care Services
Finding even just one local dentist? Office, which provides an extensive spectrum of dental care services suitable for all age groups, is always tricky. Lucky for you! Parkway Dental of West Roxbury, MA, is located just around the corner and offers many dental care treatments tailored to meet the needs of every patient. We have an experienced group of dental professionals who provide various dental procedures and hence lower the need for referrals to other practitioners. Your general dentist's office provides such services as cosmetic dentistry, dental crowns, preventative dentistry, restorative treatments, repair of teeth, dental implants, Invisalign, extraction, and sedation dentistry. A baby has already been born, and he can be addressed from as early as eighteen months until he becomes a fully grown adult.
Our address is 1208B VFW Parkway, Suite 307, West Roxbury, Massachusetts 02132. Our offices are at the Ingleside Mall adjacent to West Roxbury Crossings and Pier One Imports. Being close to a public transport line, community members can reach us quickly. We operate on Mondays, Tuesdays, Wednesdays, and Thursdays from 9:00 a.m. to 5:00 p.m. and on Fridays from 9:00 a.m. to 2:00 p.m. To accommodate your busy schedules, we offer early-morning appointments, making it convenient for you and your family to schedule regular dental visits. Just ask our office staff if there is a space on a Saturday morning. Our clinic receives walk-in and emergency case patients whose dental conditions require fast treatment. All you have to do is contact your local dental center, whose friendly team will go all out to accommodate you for a same-day treatment.
We Offer the Best Dental Care Experience for Your Oral Health
We assure our patients of a friendly and conducive setting. Dr. Baig and his team ensure that each feels at home, including every visiting patient.
We realize that many people have anxieties or fears when visiting a dental clinic and, therefore, do everything possible to ensure that our patients are calm and comfortable during visits. Our goal is to ensure that your dental visit is enjoyable and satisfying.
Dental Services in West Roxbury, MA
Care By Professionals You Can Trust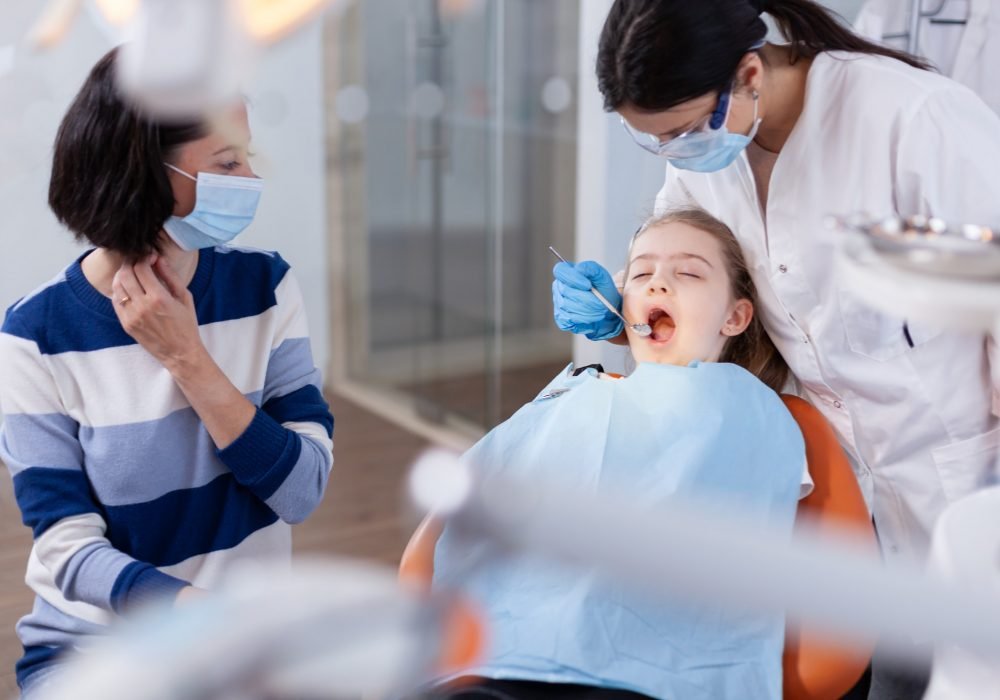 Preventive dentistry in West Roxbury, MA. We seek to assist you in promoting optimal oral health and preventing future dental issues. Please visit us regularly for check-ups and cleaning.
Restorative dentistry is provided at our West Roxbury, MA, dental clinic to repair damaged teeth and restore their form and function. We offer dental fillings, crowns, bridges, etc., to restore your smile and protect it against disease.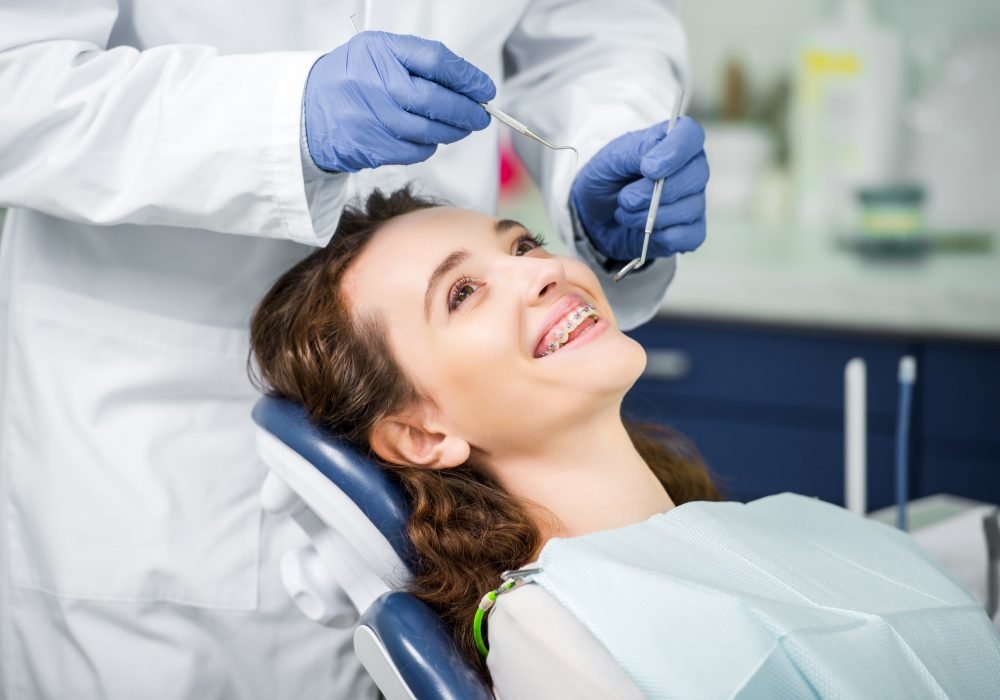 Our West Roxbury, MA dental office provide precise aligners for invisalign™ treatment. Innovative treatment with Invisalign allows effective teeth straightening invisibly and comfortably without metal braces.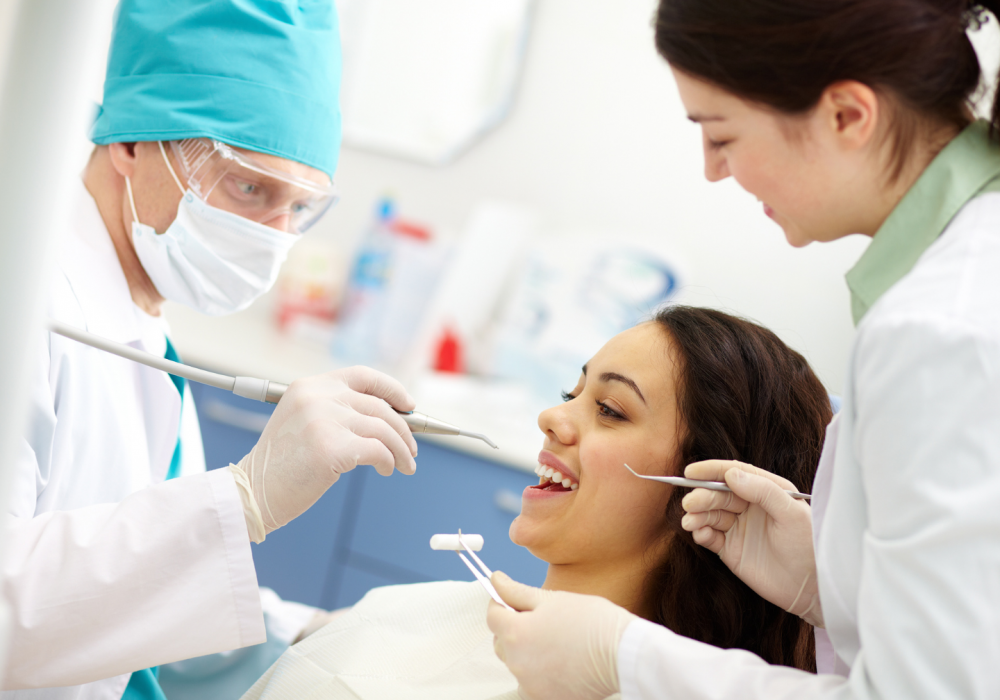 Our West Roxbury, MA office performs dental evaluations that measure oral health to identify potential issues on time. We shall inspect your teeth, gingiva, and oral cavity and offer an individualized treatment.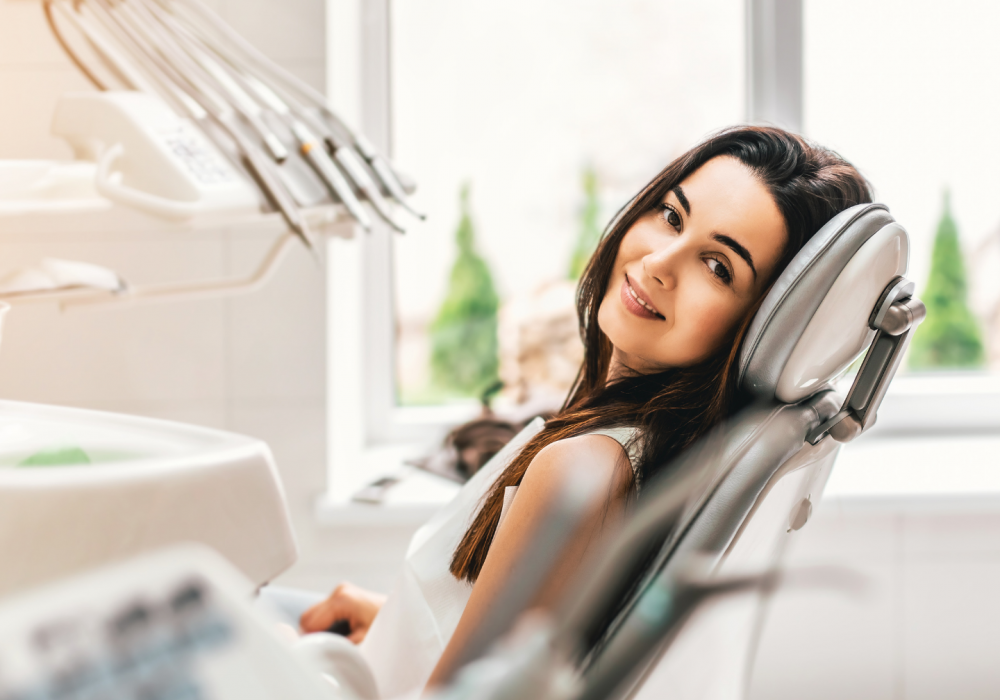 Our West Roxbury, MA, sleep apnea office provides tailor-made oral appliances for sleep apnea, sleeping, and teeth grinding. Our team can evaluate your requirements and offer custom options for better dental hygiene.
Our West Roxbury office in Massachusetts provides emergency treatment for critical dental needs such as bad toothache, fractured teeth, and other emergency dental procedures. Remember, our team is always at your service.
We Are Ready To Serve Your Various Dental Problems
Easy Steps To Get Your Solution
At Parkway Dental, getting the right dental care for your needs will be easy.
Step 1:

 Please schedule an appointment at your most convenient time, whether just a routine check-up or if you need to address a specific issue.

Step 2:

 After planning your appointment, you will receive an email confirming that your reservation has been made.

Step 3:

 You will be attended by a highly trained and amiable dentist when you come over on this day, who will listen to your oral issues and demands.

Step 4:

 You will be given personalized solutions after evaluating your circumstances. From your first contact with our office through all other steps, we work hard to make sure it's easy for you to achieve a healthier smile at Parkway Dental Office.
What Patients Say About Us
Upon your initial dental visits, you should also anticipate a thorough checkup and consultation with any one of our dental experts. The medical and dental history of our patient will be reviewed along with taking X-rays as needed in order to carry out full assessment on dental health. Additionally, we shall ask about anything regarding your oral health that may concern you or things you aim at achieving and develop a therapy schedule best suited to what is necessary.

Our team will also provide a professional clean during your appointment, removing plaque and tartar buildup that can cause cavities and/or gum disease. Moreover, we shall look out for any indication of oral cancer and give some instruction about dental care.

We realize that going to see the dentist is not easy and therefore, we endeavor to make a pleasant experience on our patients. We are happy to answer any questions that you have, so please ask! Please know that we want to make sure that you go away from our clinic feeling fully-informed and at easy.
In case of dental hygiene, a dental hygienist washes through your teeth,  gums, and the whole mouth. Our hygienist will employ special instruments to scrape off tartar and other materials on the teeth and they can also clean the surface stains.
Our Hygienists will also examine whether you have gum disease and how healthy gums are; if there is any spot of bleeding or swelling. Measurements can be taken within the spaces between your teeth and gums just in case there is a sign of gum recession. The mouth should also be examined if there are indications of oral cancer anywhere.
Our hygienist will educate and counsel you on healthy oral practices including brushing, flossing, and product recommendations for better dental health.
A dental hygiene exam is a basic requirement for attaining better oral health for one's lifetime. It helps to keep a tab of tooth decay or gum disease so that if there occurs any problem, it can be detected in time.
Would you like us to take your dental insurance or even do it in a way that suits our patients? Navigating dental insurance can be confusing to most people. Therefore, our office encourages patients to call us directly at 617-325-4100 before making any commitments to find out whether we accept the patient's preferred provider or not.
We have been structured to provide quality oral health services at a cheaper cost for our patients. Where insurance does not cater to the full treatment costs, we can assist patients with payment options suitable to their affordability. Everyone should have an opportunity to obtain high quality dental care. Our goal is to provide such care for every patient.
The health and safety of our patients is our top concern as oral health care providers. Our services include customized treatment programs jointly developed with each patient and tailor-made dental care plans considering individual budgets.